Compact Track Loader
Bridgestone's Rubber Tracks for Track Loaders are designed with patented features and engineered to perform to the highest standard.
---

Responsive- Optimized rubber thickness and internal structure offer flexibility and a lighter weight allowing engine power to be used more efficiently

Powerful- Aggressive tread provides unrelenting traction. 160% more biting edges than conventional design deliver high level traction performance

Smooth- Designed with the operator in mind. Optimized tread and embed placement creates lower vibration reducing operator fatigue and improving machine life
---
Block Pattern
---
Design & Construction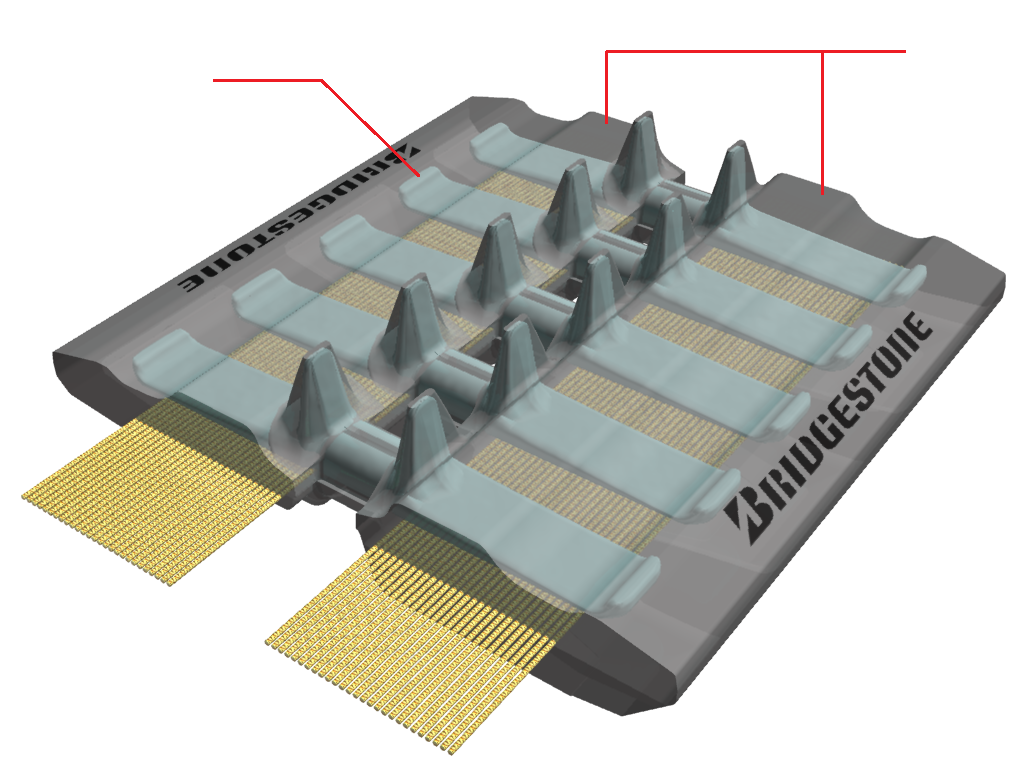 Pro-Edge
Optimal side wall protection technology
Anti-Edge cut profile
Reinforced Roller Path for longer life
No-Wave Cable
Exclusively designed and manufactured for Rubber Tracks by Bridgestone. Featured in Bridgestone's Spiral Technology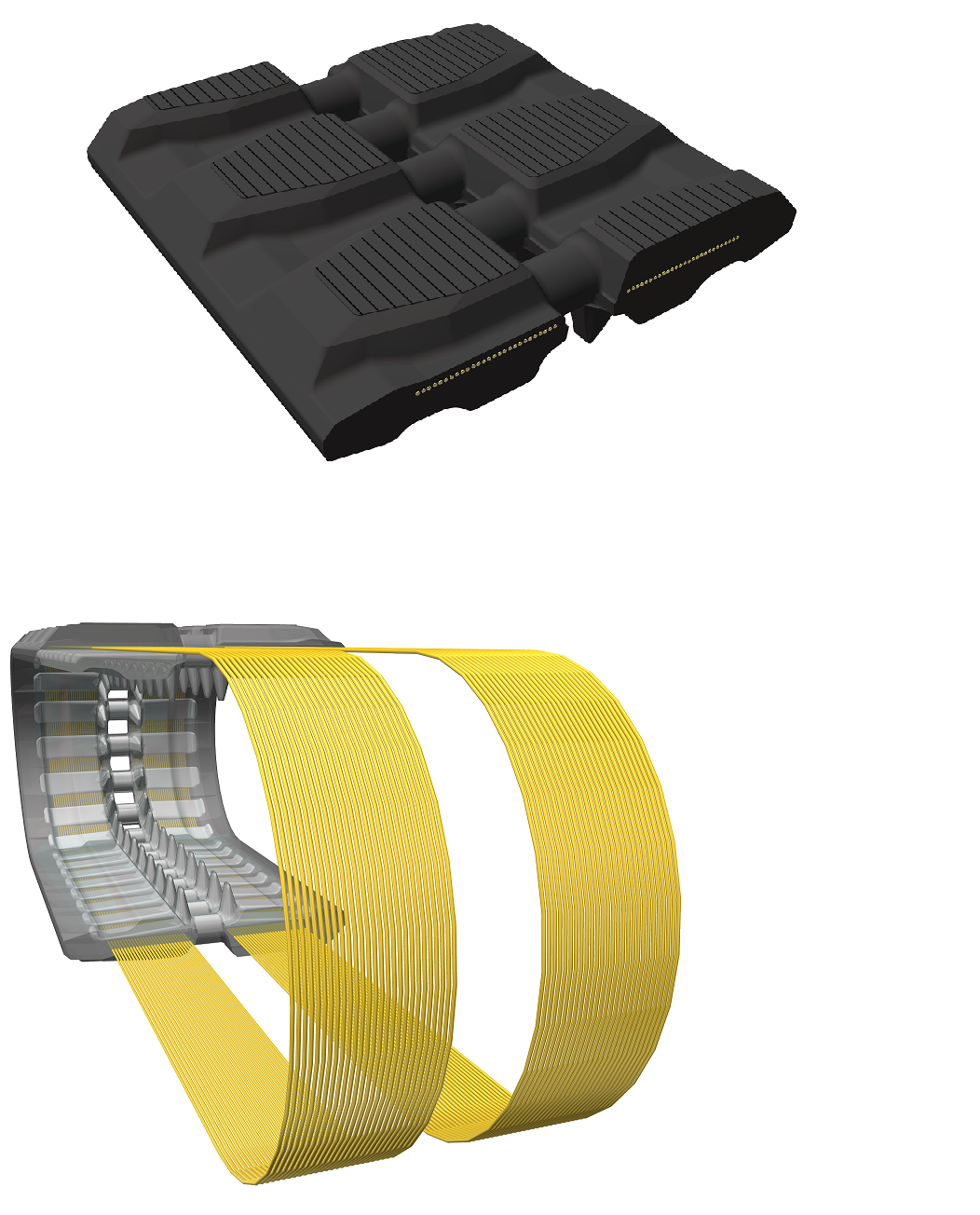 Tread Design
Rubber Compounds
Several Unique rubber compounds are utilized to enhance performance in each functional area
Spiral Technology
Featuring Bridgeston's Exclusive No-Wave Cable
Essential for high speed, high power application
Even traction distribution Accurate Circumferential length
No pitch variance
---
Polar Tread
Bridgestone Rubber Tracks with PolarTread Technology deliver superior performance during snow removal. Our enhanced application specific tread pattern provides the following benefits*:

Improved traction for better operation efficiency
Shorter stopping distance on snow covered surfaces
Smooth turning ability with less slippage
Softer ride performance for operator comfort

*When compared to the standard Bridgestone Rubber track for compact track loader
---
---
For more information contact your local Bridgestone sales office.
---
Other Rubber Track Links
Agriculture

­

Mini-Excavator
Asphalt Paver
All files are in Adobe Acrobat Format.
To view them, you will need to download Adobe Reader.